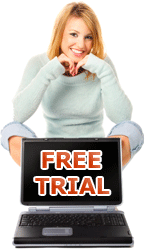 Dismiss your ticket online in the San Joaquin Valley without the hassles!
MercedTrafficSchool.com presents the free trial that has no strings attached! Here's how it works: you take the entire Merced traffic school course for free except for the final exam. If you're not completely satisfied with what you see then don't pay a cent. On the other hand, if you love our course then you can pay at the end in order to take the traffic school test required to receive your completion certificate. Try it for yourself and see how easy to use our course truly is.

Why Taking a Free Trial Course with Merced Online Traffic School is Smart: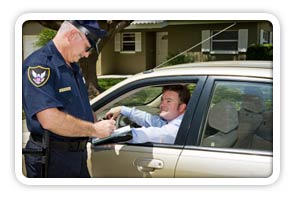 The Merced Course You Can Take From Anywhere You Can Get Connected
Our course is totally online, which means you can take it from literally anywhere you can get an internet connection. Students in the past have completed their course from home, work, college, a public library, a friends house, or even a coffee shop with their laptop connection. Bottom line: if you can get on line, you can take our safety course - it's that simple!

Quality Customer Care with Merced Traffic School
We may offer a very low traffic school price, but our customer service staff is second to none. We have a fully staffed friendly and understanding staff ready to assist you. Contact us by phone or email, whatever is easiest for you - we'll be happy to answer your questions in a friendly and timely manner! And don't worry, se habla espanol tambien!

Interactive Online Lessons
Don't fall asleep at the wheel with the other Merced driving schools out there. Instead, choose a course that will stimulate you and keep you entertained as you go. Our fresh and fun interactive course has just the right balance of education and interaction to help you breeze through the course with as little pain and suffering as possible.

View Your Progress and Save Your Information as You Go
Some traffic school companies will require you to complete their course all in one sitting. Not at MercedTrafficSchool.com - we allow you to save your progress as you go along, letting you login and logout as you please. And we save your information for you so you will never lose completed work and can always go back and review past chapters.



Choose a Proven Instruction Provider
Our online courses are backed by the leader in the Online Traffic School community- TrafficSchool.com. When you sign up with Merced Traffic School, you get access to the best online course, fully equipped with the TrafficSchool.com promise - the best Court approved on line traffic ticket class available - now that's a on line traffic school you can trust!